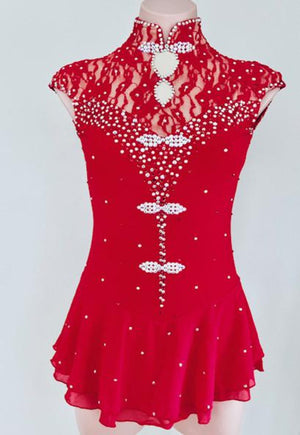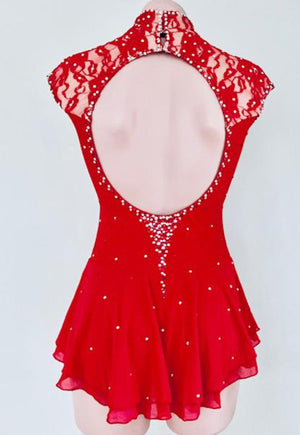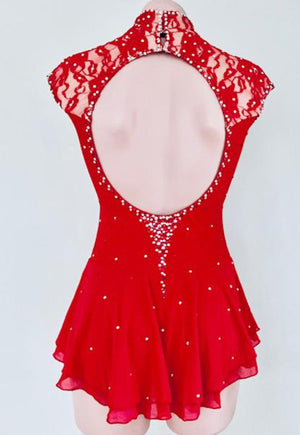 #8425 "Jasmine"
$429.00/HK ( up to 1500 crystals)
$629.00/Swarovski ( up to 1500 crystals)
Plain dress-$200.00
Front is  lined with  skin-tone lycra with clean finished reverse seam for comfort.  For custom fit order, it will take 4-6 weeks.   Please inquire for color swatch, dance length skirt and exclusively embellishment options by email or messaging us.
We offer the following colors in stock. 
-Available colors:
Black, red, hot pink, coral, turquoise

Please specify the color(s) in the checkout message. if you inquire any special color of your choice, check on our fabric supplier's website www.spandexhouse.com in NYC.
All orders over $100.00, will received a free pair of US Icewear footed tights.
Oriental flare.
Free custom fitting. Matching Lycra short gloves
Extra $25.00 charge.