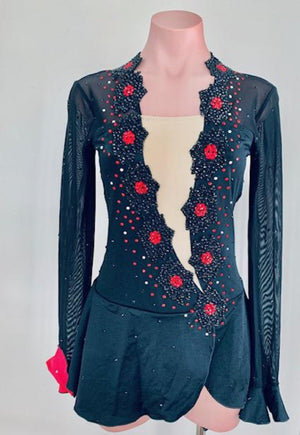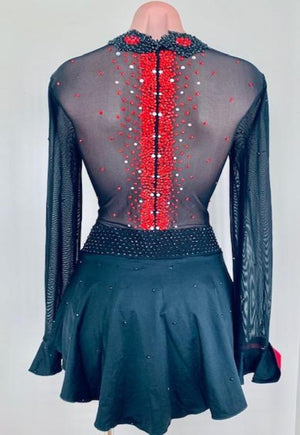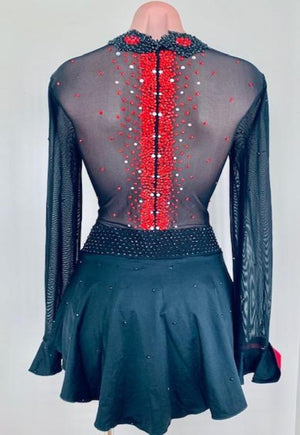 #8415 "Maria"
$439.00/HK (up to 1500 crystals)
$639.00/Swarovski
(up to 1500 crystalss
Plain dress-$275.00
Front is  lined with  skin-tone lycra with clean finished reverse seam for comfort.  For custom fit order, it will take 4-6 weeks.   Please inquire for color swatch, dance length skirt and exclusively embellishment options by email or messaging us.
We offer the following colors in stock.
Available colors: 
(2 tones)
Black/red
Black/yellow
Black/purple
Black/merlot
Red/black
Red/gold
Please specify the color(s) in the checkout message. if you inquire any special color of your choice, check on our fabric supplier's website www.spandexhouse.com in NYC.
All orders over $100.00, will received a free pair of US Icewear footed tights.
Spanish and Tangoish.
Free custom fitting. Matching Lycra short gloves
Extra $25.00 charge.